December 19, 2021
Posted by:

britlocums

Category:

britlocums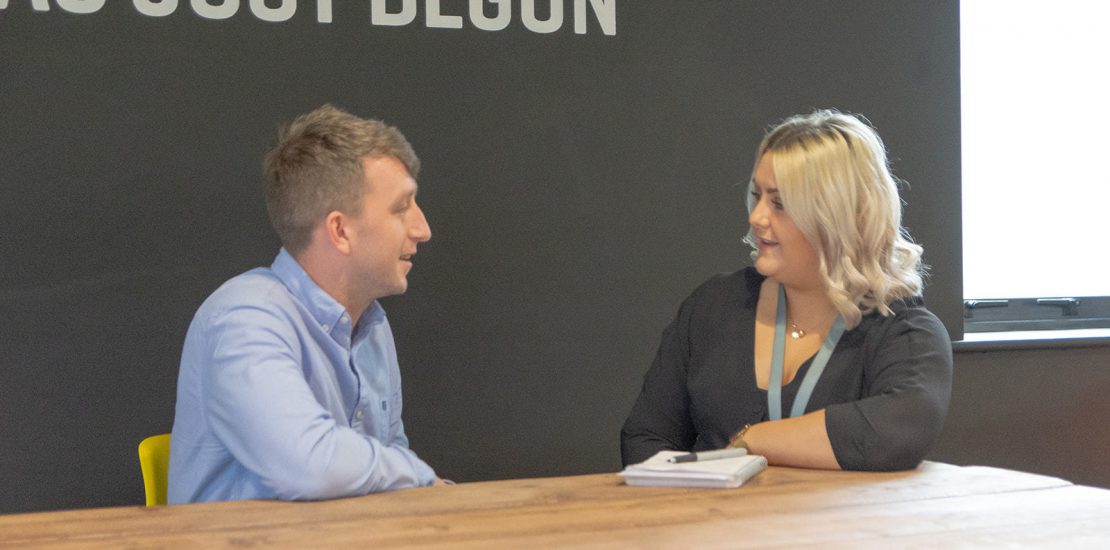 Great people. People who really know how to show up, who want to be the best they can be, and motivate others to do the same. It's no coincidence that our #TTMTribe is packed with this kind of people power – our culture, work style and approach attract it. We look for people who want to explore their own potential – then we support them in their journey. It really is what makes BRITLOCUMS a unique and rather special place to work. But don't just take our word for it – here's what four members of our UK team had to say about their personal #TTMTribe experience.
We welcome Radiography Division Recruitment Consultant, Scott Beattie, Temporary Division Recruitment Consultant, Klaudia Kmita-Adegboro, Endoscopy Division Recruitment Consultant, Claudia Faraoni and Temporary Division Business Development Manager, Paul McCormack.
How long have you been with BRITLOCUMS Healthcare?
Scott: I joined BRITLOCUMS in March of this year.
Klaudia: I 've been here for almost 2 years.
Claudia: I joined BRITLOCUMS 4 years ago – best decision ever.
Paul: I've been with BRITLOCUMS for nearly 6 years.
How has your journey with BRITLOCUMS Healthcare been so far?
Scott: Great. Challenging. Exciting! Since I joined BRITLOCUMS in March I've experienced a learning curve like no other! I've been fortunate enough to be given responsibilities that I didn't expect – so I hit the ground running. I can honestly say though I feel like I have evolved into a better recruiter in just a few short months. Yes, it's been tricky setting up a desk from scratch, learning so many new things and trying to not let my impatience get the better of me. I've also learnt to trust my own instincts and act off them. Joining the company during a pandemic was never going to be easy – but I can clearly see progression and a vision of the success that lies ahead for me – which is really encouraging and motivating.
Klaudia:The best. I won't say every day has been easy – but then nothing that's worthwhile is easy! The wonderful thing at BRITLOCUMS is… when you do find yourself having a hard day, and you feel challenged like never before, the culture of the place inspires and 'feeds' you. We all want the same thing – to succeed and do well – and that determination helps you push through and get it right. From a practical point of view, I was also supplied with a lot of supportive resources to make my job easier, and to support my well-being both physically and mentally. That makes such a difference, it makes you feel valued, and proves that the company believes in you. BRITLOCUMS is really in your corner – and you feel that.
Claudia: In a nutshell… a rollercoaster ride that's given me a real 360-degree experience of recruitment. I've been given loads of responsibility, which works for me – and just the right amount of pressure that suits my personality!
Paul: Having worked for BRITLOCUMS Healthcare for nearly 6 years, I have experienced some real highs – as well as some challenges. I think a good measure of my journey so far is the fact that I am as loyal and dedicated to the company as I was in the beginning. This is about being committed to the company's goals – but it's also a commitment to myself, to really be the best I can be at what I do. And even on the tough days – the good always outweighs the bad.